Meet the Perfumer behind AJAR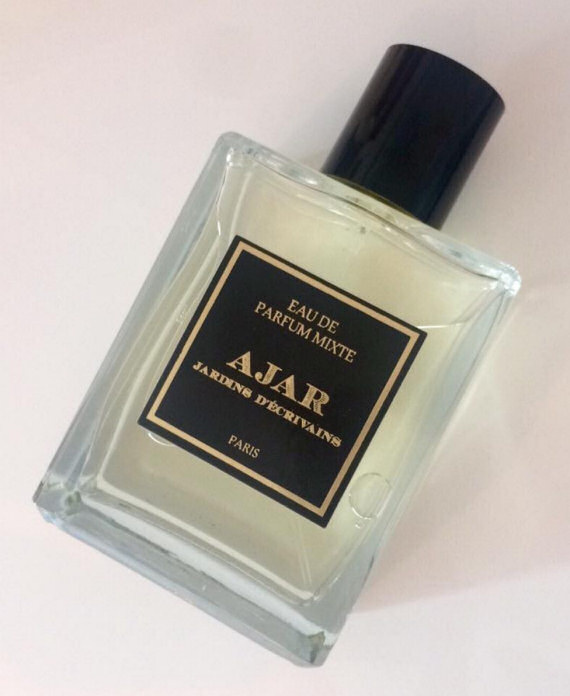 Since the beginning of our perfumery, Jardins D'Écrivains Officiel had proudly been with us on this scented journey and our fascination of all the perfumes in the collection hadn't stopped. A concept of a brand where the inspiration comes directly from the pages of the world's greatest literature and the stories they tell.

With the recently launched new perfume AJAR, we kept wondering how the perfumer and brand creator, Anaïs Biguine decides on a fragrance and why a particular novel, poet or a literature character inspires her, and here is what she told us when we spoke with her:

"I have a particular approach, because creating perfumes has been a pretext to study. I like to investigate. I immerse myself with the work and the existence of the writer, to understand his/her intimate mechanisms. From this feeling, I then imagine the olfactive pyramids. The perfumes are intimately linked to feelings (like sweetness, the charisma, negative or positive emotions etc). Notes, as well as words inspire a story."
This approach has made her a specialist of narrative perfumes.
And on to the release of AJAR, Anaïs explained, that she wanted to target a 70's atmosphere. The incredible life of Romain Gary, who chose to re-invente himself at the top of his literary glory in creating a new character, a "new himself". This has given Anaïs the idea to make a parallel between this subterfuge and the perfume. "Because fragrances can be deceitful , sometimes you feel different in an olfactive trail, you can "cheat" the others or yourself, or re-invent yourself for a moment."
To reflect this shadow/light game, this brilliantly orchestrated "hide and seek" by Romain Gary, Anaïs told us that she imagined "a luminous orchid with a glorious aura, with a sweet incense darkness." This is a fragrance evoking the "panache" of Romain Gary, with the best-seller property, like a literary novel, waiting to be applaud.
Ajar is available to explore in our online store.
Thank you Anaïs for letting us in your emotional journey, which you take when creating a perfume.