Tell us about the name of the Perfume House, 1907?
The number 1907 is my grandmother's year of birth. I spent a lot of beautiful moments and heard many stories of her life. Grandmother knew how to make soap and made violet and lily fragrant waters. 1907 is my homage, a gesture of love and in this way I am thanking her. For me it is as going back in time to an epoque when things were made right and luxury was more than just a word.">
An interview with the brand owner of the Slovakian Perfume House 1907
Eva Skovranova reveals the why behind the latest collection Beneath the Surface. From childhood memories of her grandmother, pink coloured soap to Slovakia's youngest Bee Keeper, meet Eva Skovranova, the brand owner of the Slovakian Perfume House 1907 and find out what influenced her to create the Beneath the Surface collection.


Tell us about the name of the Perfume House, 1907?

The number 1907 is my grandmother's year of birth. I spent a lot of beautiful moments and heard many stories of her life. Grandmother knew how to make soap and made violet and lily fragrant waters. 1907 is my homage, a gesture of love and in this way I am thanking her. For me it is as going back in time to an epoque when things were made right and luxury was more than just a word.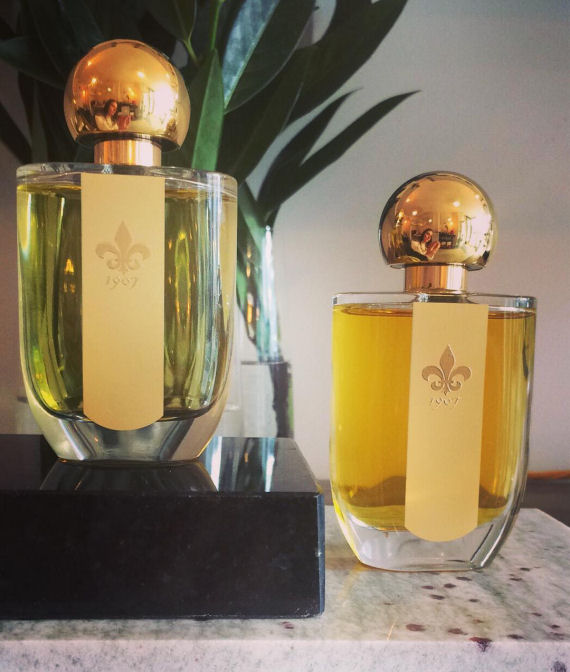 Please tell us, who is the person behind the brand?

Something about me? I do my work with enthusiasm and love, although making perfumes was never my dream. This world charmed me when I started to learn about it more. With perfumes it was similar as it was with bees for me. Bees fascinated me; their way of functioning, the way they elaborate the system of bees community, the hierarchy and the excellence in doing their work. It was a time, when I was the youngest beekeeper in Slovakia. Perfumes had a similar effect on me. When I started to take an interest in the world of perfumes, slowly I started to desire to be deeper and deeper, discover things that are very difficult to get to. To discover their secret, their structures. It was clear for me, that we speak about perfect fragrant creations that influences us. Those are memories, emotions, the future, the present bottled in a flacon.

When was your first memory with scent and the first perfume you had?

My first scent memory from the past is linked to soap. It was a rose-colored soap, that did not smell like flowers, but as a commercial soapy scent, that I washed myself in the evening before bed, after a day spent playing as a child. My first scent/perfume was My Melody Dreams from Muelhens.


The Beneath the Surface collection are dedicated to two perfumes, inspired by your grandmother - tell us who she was and how she influenced your love for perfume?

Beneath the Surface collection is about things that are stored in us, things that persist and resonate. In me, episodes from my Grandmother's life are stored and resonate, maybe that was the influence. Probably that is why Généviève has a very soapy tone to it. Our subconscious can be a strong player in life.


Généviève and Mon Âme are formulated in Grasse, France and produced in Slovakia, please tell us who created the perfumes and the process of creation?

We are cooperating with the French SFA-Romany. We design the perfume in Kosice, then our French partners are giving it the final touch to be compatible with the legislation. They also manufacture the perfume oil. The final steps are back in Kosice, where we process the oil to its final form.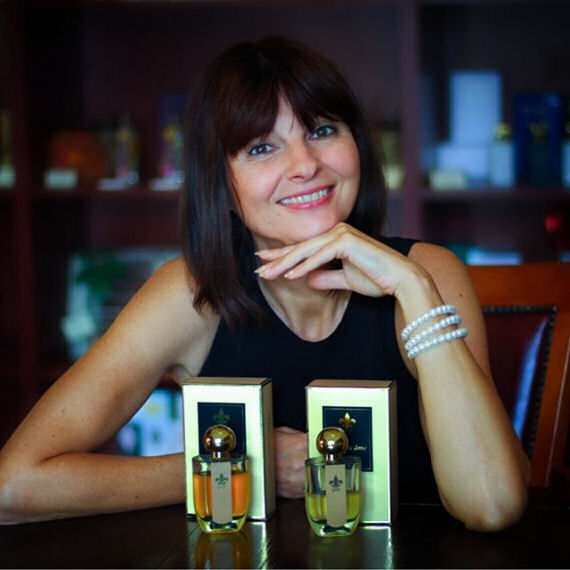 You are also the owner of a specialist perfumery in Slovakia, what is your advice to someone who is looking for their signature scent?
Forget about advertisement, find your specialty perfumery, let the professionals lead you, keep an open mind, don't have preconceptions, accept advice. I have no doubt that the "perfect" perfume will be found. That is why I recommend finding your personal parfumist, a person that not only sells but understands perfumes. The same as people used to have their butcher, tailor, hairdresser, they should have their personal parfumist.
What is your favourite smell in the world?
The scent of the Sunday soup. For me it is the scent of security.
From an olfactive point- I like the scent of hyacinth very much in the spring. As I am thinking about, there are more and more olfactive impulses that I like. Daily I am bumping into scents that I like, so it is difficult to bring out a specific scent. I like aldehydes very much, iris, the scent of bees wax and propolis, I can carry on...
Explore the collection